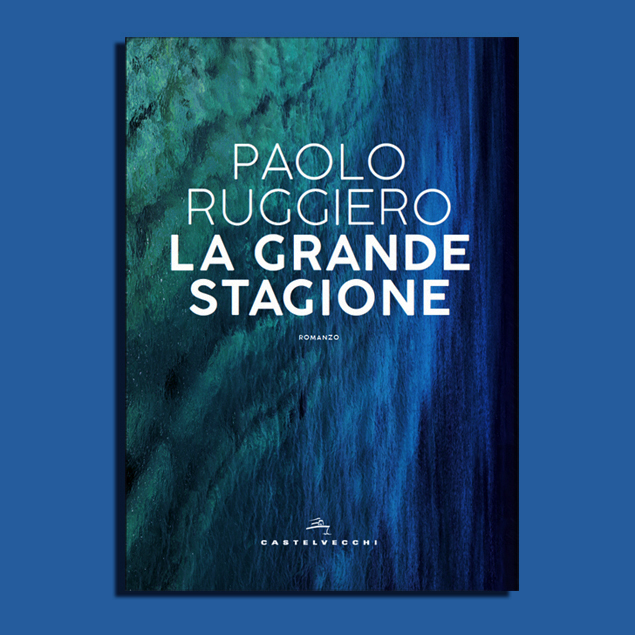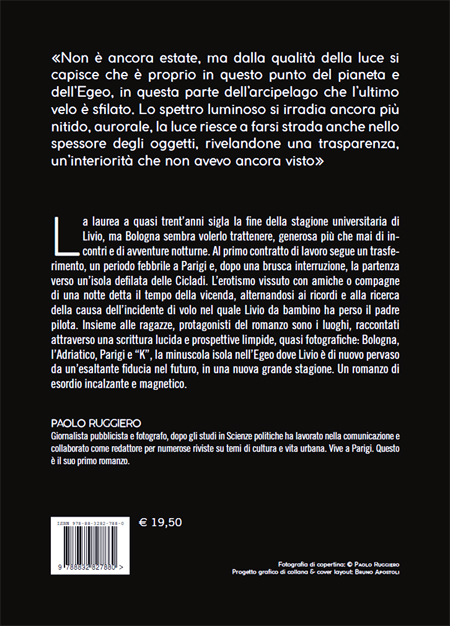 Publisher: Castelvecchi
Year: 2020
Series: Narrative
Pages: 314
It is not yet summer, but from the quality of the light I understand that it is precisely in this point of the planet and the Aegean Sea, in this part of the archipelago that the last veil is removed.

The light spectrum radiates even sharper, auroral, the light makes its way even in the thickness of the objects, revealing a transparency, an interior that I had not yet seen.
The Master's degree finally obtained marks the end of Livio's university season, but Bologna seems to want to hold him back, more generous than ever of parties and night adventures.

The first job contract is followed by a transfer, a feverish period in Paris and, after an interruption, the departure for a secluded island in the Cyclades.

Urban nights experienced with some girlfriends dictate the rhythm of the story, alternating with the memories and the search for the cause of a flight accident in which Livio lost his father, a pilot.

Together with girls, the protagonists of the novel are the places, narrated through a clean writing and clear, almost photographic perspectives:

Bologna, the Adriatic Coast, Paris and "K", the tiny island in the Aegean where Livio is again pervaded by an exciting confidence in the future, in a new Great Season.

A percussive and magnetic Novel.

(From the back cover)
Listen to an excerpt from the novel
read by the voice actor Michele Celoni
for RadioBlogNews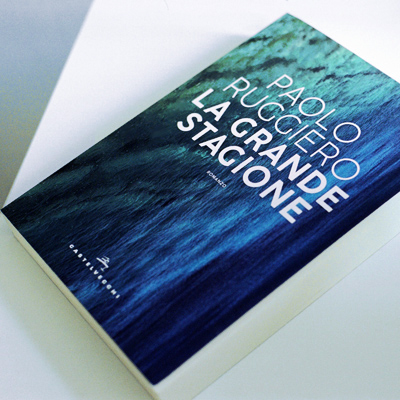 Press review (In Italian & In progress...)
A defined, punctual, chiseled writing.
(Gaia Matteini, Il Corriere Romagna)
The town is made real, throbbing, living.
(Renato Barilli, Literary and Art Critic, member of the Gruppo 63)
Urban, Bolognese and Parisian scenarios are masterfully described.
(Renzo Brollo, Il MangiaLibri)
On the one hand there is the opening of the novel and the introduction
of the main theme, slow but not too slow; on the other, life takes over
and we launch into a wild rumba...
An already mature, authoritative voice, despite this being his debut in the novel.
(Matteo Bugliaro, Piego di Libri)
This book creates a hypnotic effect in the reader, of total immersion...
Ruggiero is very good at portraying the seductive university life of Bologna first,
then Paris and finally, almost in contrast to the overflowing vitality of the towns,
the islet of K. An almost desolate place, a landscape of the soul.
(Edoardo Zambelli, Satisfiction)
It deserves to be tasted without haste, chapter after chapter.
(L'Unità / Articolo21)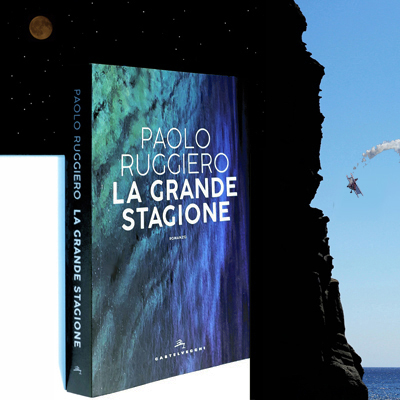 A novel that is a tribute to the towns,
to youth, and also to music.
(Cristina Cantiani, Read and Play)
Immerse yourself in the somptuous playlist (3 h 51 min)
created by Cristina Cantiani of Read and Play,
with the music that the protagonist listens to in the novel...